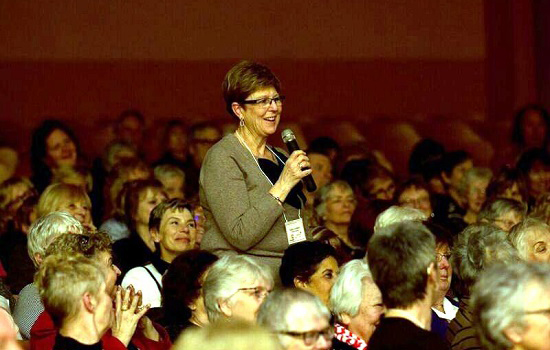 © Alexis MacDonald / SLF

Regional Work
Greater Van Gogos works in various ways to move emerging ideas forward in alignment with the goals of the Grandmothers to Grandmothers Campaign, both as a region and through assistance to individual grandmothers groups, if requested.
The Grandmothers to Grandmothers Campaign exists to support the indomitable African grandmothers who are caring for millions of children orphaned by AIDS. Members of the Grandmothers Campaign share three goals. They work to:
Raise funds to meet the needs of African grandmothers and the children in their care;
Listen to African grandmothers, respect their expertise and amplify their voices, in order to promote authentic and substantive responses to the pandemic in Africa;
Build solidarity among African and Canadian grandmothers in order to motivate and sustain the vital work of turning the tide of AIDS in Africa.
Communications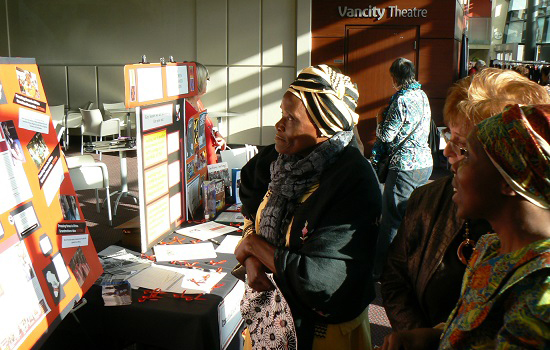 © Greater Van Gogos

The Greater Van Gogos Communications Team was formed after a media training workshop at a regional gathering in 2007. This Team manages the region's presence on social media and on this website, publishes a newsletter, arranges publicity for regional initiatives, and creates print material to be used by all groups. The Communications Team also helps to promote fundraising events of individual groups and provides them with support in raising the profile of the Grandmothers Campaign.
Speakers Roster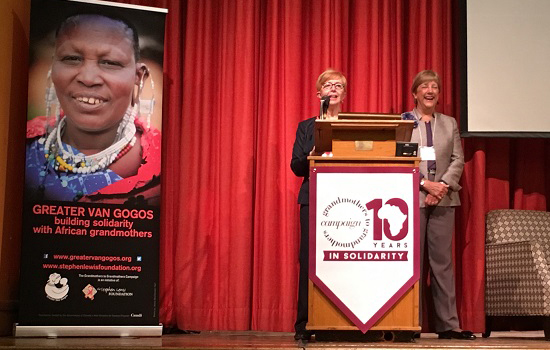 © Greater Van Gogos
A regional Speakers Bureau was formed in spring 2008 to support individuals with messaging about the Grandmothers Campaign whether they are speaking to friends or on the podium. A speakers training workshop is available to groups, along with training on the sets of audio/visual equipment in the region purchased with funding from the New Horizons for Seniors grant received in 2010. Greater Van Gogos has a roster of speakers who are available to speak at various types of events and to community groups, large and small, throughout Southwestern BC.
The Speakers Roster includes former educators who have developed presentations suitable for school assemblies, classrooms and small community youth groups. A teachers' package that includes background information,  student cultural activities and fundraising ideas is available. Presentations are offered at the primary, intermediate and secondary age levels and include videos of African communities that demonstrate how Canadians are making a difference for African children and their caregivers through projects supported by the Stephen Lewis Foundation.
For more information, please contact us at info@greatervangogos.org.