Abby Gogos will be at the Abbotsford Farm & Country Market!
Looking for a great tote or shoulder bag for this summer? Maybe a tote to carry things to the beach – or home from the farmer's market in style!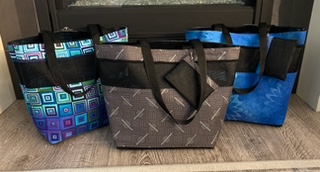 You will find Abbotsford Gogos with their beautiful bags at the Abbotsford Farm & Country Market on June 18th. Enjoy the sunshine, local foods and crafts and check out their fabulous totes and bags. See you there!
Date: Sat. Jun. 18, 9 am to 12 pm
Location:  Jubilee Park, 2552 McCallum Rd., Abbotsford, BC V2S 6H1
More Info: Visit the AbbyGogos website for a preview or for questions call Maureen at 604-217-0999.
Upcoming Events
To remain current on our activities between news posts, check our Event Calendar and our GVG Facebook page. Visit our Marketplace to browse through beautifully handcrafted items and other products for sale by our groups.