1. Trunk Sale and 2. New West Cultural Crawl…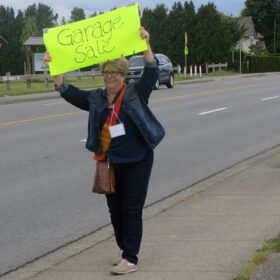 Browse through tables full of treasures, books, household items, and more, all collected by Abbotsford Gogos and friends for this outdoor fundraiser.
Sat. Oct. 16, 8:30 – noon
2. New Westminster Cultural Crawl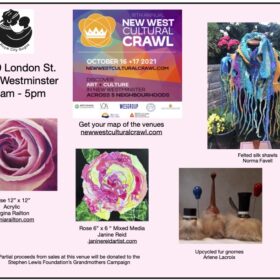 Artists and artisans from the Royal City Gogos team up for an exciting shopping event with garden themed art from Virginia Railton and Janine Reid PLUS art cards, felted silk scarves and upcycled fur gnomes. Partial proceeds from sales by Royal City Gogos at this event will go to the Grandmothers Campaign.
Sat. & Sun., Oct. 16 & 17, 11 am – 5 pm
Note: Proceeds from our events are donated to the Grandmothers Campaign, Stephen Lewis Foundation to help support African grandmothers. How do we work? Check out our Get Involved page or contact us!
Upcoming Events
To remain current on our activities between news posts, check our Event Calendar and our GVG Facebook page. Visit our Marketplace to browse through beautifully handcrafted items and other products for sale by our groups.