It's time!
Register now to hold your spot in this annual cycle ride coming up on Sept. 10, hosted by Greater Van Gogos. This supported ride is a key fundraiser for our region, helping grandmothers in Africa caring for children orphaned by AIDS.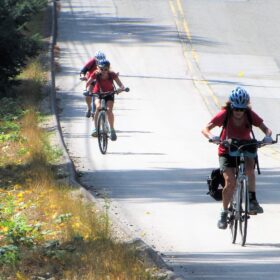 Both the morning and afternoon rides take you through picturesque rural scenes of fields and rivers and mountains. The left route below is the morning ride and the right shows the afternoon ride.
Registration closes with 40 participants or on Aug. 12, whichever is reached first.
Find further ride details and how to register on the Solidarity Cycle website.
Solidarity Cycle poster – PDF file
Upcoming Events
To remain current on our activities between news posts, check our Event Calendar and our GVG Facebook page. Visit our Marketplace to browse through beautifully handcrafted items and other products for sale by our groups.