Children's books
These interactive fabric children's books make a wonderful baby shower gift, a treasure to play with at Grandma's house, or an activity to share with your own little one. Interactive children's books are a wonderful way to engage with your child through story and language patterns!
Counting Safari
Count along with Tembo the elephant as he moves from page to page exploring activities. There are interesting fabrics and textures to touch and feel on each of the ten pages.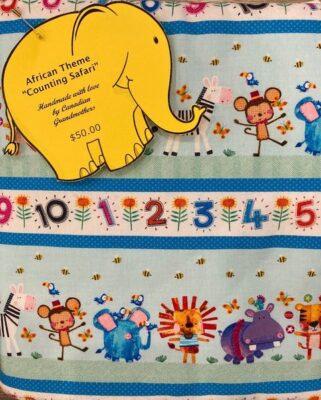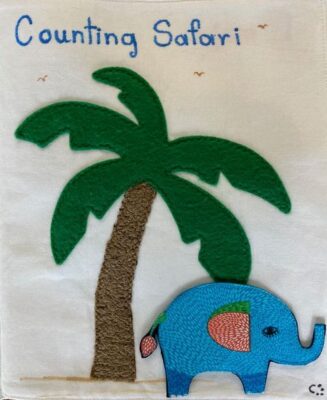 Safari Train
Take a ride on the Safari Train with a finger puppet as your guide. Each page has a fun and interactive activity to explore. All aboard!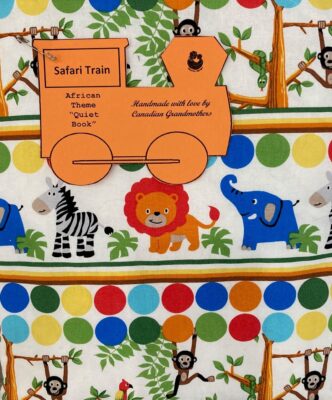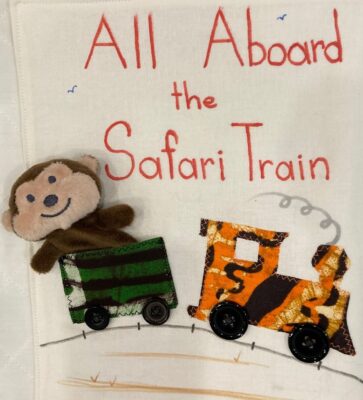 The cost of each book is $50. For more pictures of various pages in these books, see Ubuntu Ogogo on Facebook. You'll  find additional products for sale by Ubuntu Ogogo listed in their Marketplace listing.
To order or for information about pick-up or delivery, please contact ubuntuogogo01@gmail.com or 604-319-1195.
Upcoming Events
To remain current on our activities between news posts, check our Event Calendar and our GVG Facebook page. Visit our Marketplace to browse through beautifully handcrafted items and other products for sale by our groups.