Chocolates – a perfect gift for Mother's Day or that very special someone!
These exquisite chocolates are made by ChocolaTas and you will find seven handcrafted chocolates in each tin. Each one is a delightful vision and a perfect blend of chocolate ganache and delicious flavours.
The cost is $16.95 per tin. For more information visit Ubuntu Ogogo's Facebook page.
To place an order, please contact 604-319-1195 or email ubuntuogogo01@gmail.com. Yummy gourmet chocolates, who can resist?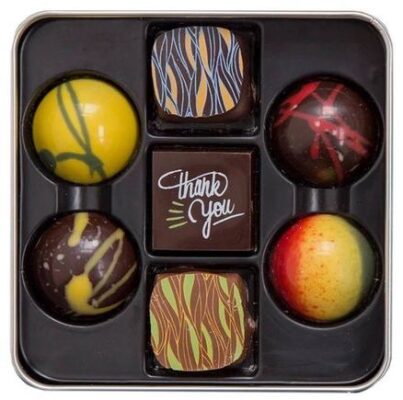 Upcoming Events
To remain current on our activities between news posts, check our Event Calendar and our GVG Facebook page.